Resources
The apostle Paul wrote to the Romans
"I long to see you so that I may impart to you some spiritual gift to make you strong – that is, that you and I may be mutually encouraged by each other's faith."
With the same desire for spiritual impartation and mutual encouragement we host a regular conference or seminar for churches in Spain, with speakers both from Spanish churches and from Newfrontiers. We make the recordings and notes (where applicable) available in the hope that they will continue to encourage those who download them in their walk with Christ.
Books are another means of spiritual impartation and source of encouragement. We've selected a few which we particularly recommend. Some are books we've used in our Sunday preaching and small groups, and all of them expound Biblical truth.
Conferences
Oct 2016: Perseverance

The Christian life is a marathon, not a sprint.

Apr 2017: Serving the Kingdom of God in Spain

Spain has seen a dramatic increase in the number of poor and homeless people in the last nine years. How do we reach them with the gospel of Jesus Christ? How do we plant church in this land without ending up burnt out? Many small churches are struggling to have an impact on Spanish society. What is God saying to us today?

Nov 2018: Encuentro
Recommended reading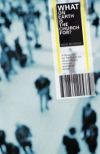 What on Earth is the Church for?
David Devenish
Why do we plant churches? Because the Church has a mission: to take the gospel of Jesus Christ to every people group on the globe.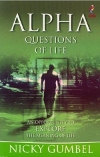 Questions of Life
Nicky Gumbel
The material covered by the Alpha course is also available as this book. A clear guide to the basics of the Christian faith.

Success God's Way
Charles Stanley
"God doesn't merely want us to be conquerors: He has committed Himself to it." Charles Stanley combines Biblical teaching and practical wisdom on being successful in life in a way that pleases God.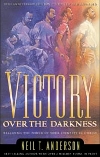 Victory over the Darkness
Neil Anderson
It is for freedom that Christ has set us free. If we truly grasp our new identity in Christ we will see the enemy's strongholds torn down.